This schedule is subject to change. Confirm events before making plans to attend.
Events listed as "Public" are open to the general public. Some public events are free while others charge an admission fee. Some events require tickets to be ordered in advance ("Advance Reservations Required") while others sell tickets at the door ("Admission Fee"). Always check with event sponsors before planning to attend an event. Events that have the "Private Event" designation are restricted to members of specific organizations or invitees.
NOTE: Some event sponsors do not post information on events until shortly before the event.
NOTICE
With the current health emergency,
many of our event sponsors are cancelling
or postponing events.
As soon as we know of a change in our schedule
we will post it on this page.
Check back frequently as the current situation
is very fluid and changing on a daily basis.
The Civil War Preservation Ball scheduled for
April 10 has been postponed. We are hoping to reschedule sometime in 2022.
Stay safe and healthy.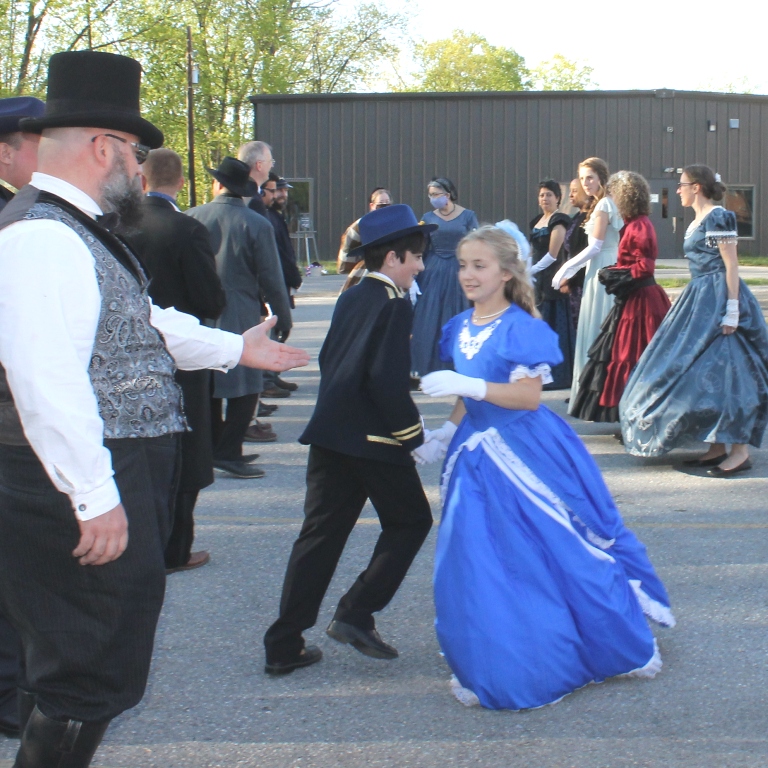 May 1, 2021, Saturday
Private Event
COVENANT CHRISTIAN ACADEMY CIVIL WAR BALL
Harrisburg, PA
May 2, 2021, Sunday
Public Event, Free
FORT HUNTER GARDEN FAIRE
VICTORIAN DANCE DEMONSTRATIONS
Harrisburg, PA
May 29, 2021, Saturday
Public Event, Admission Fee
"GUNS OF GETTYSBURG" - Display of Original Civil War Weapons
Gettysburg National Military Park Visitor Center
Gettysburg, PA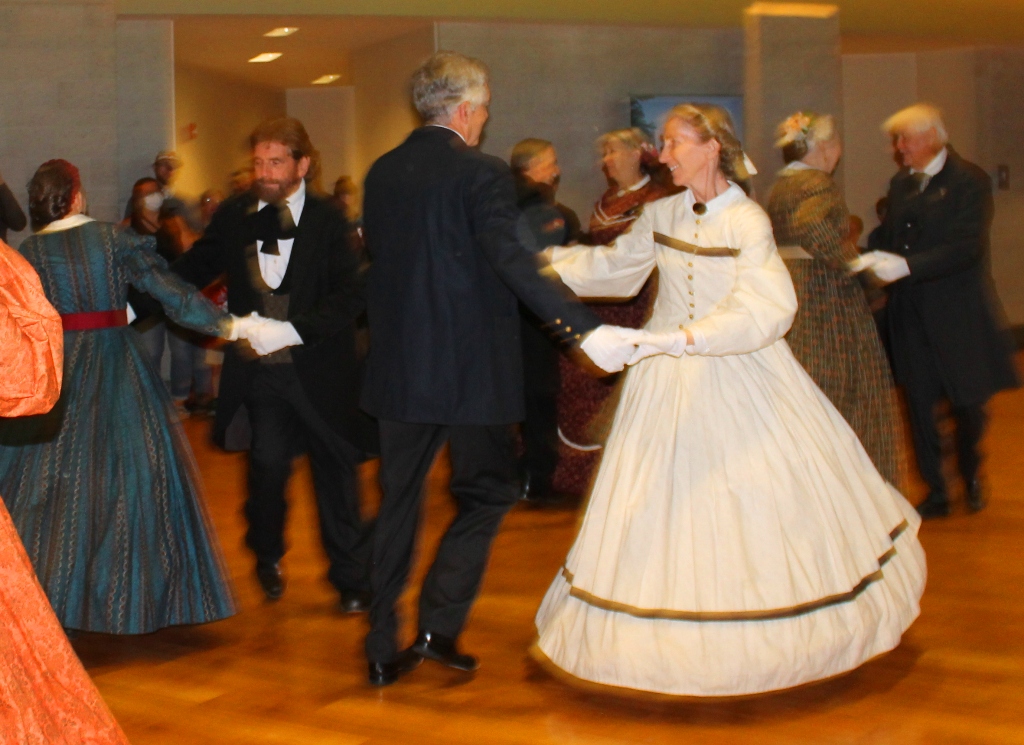 May 31, 2021, Monday
Public Event, Free
CIVIL WAR DANCE DEMONSTRATIONS
AND CIVILIAN & G.A.R. ARTIFACT DISPLAYS
Gettysburg National Military Park Visitor Center
Gettysburg, PA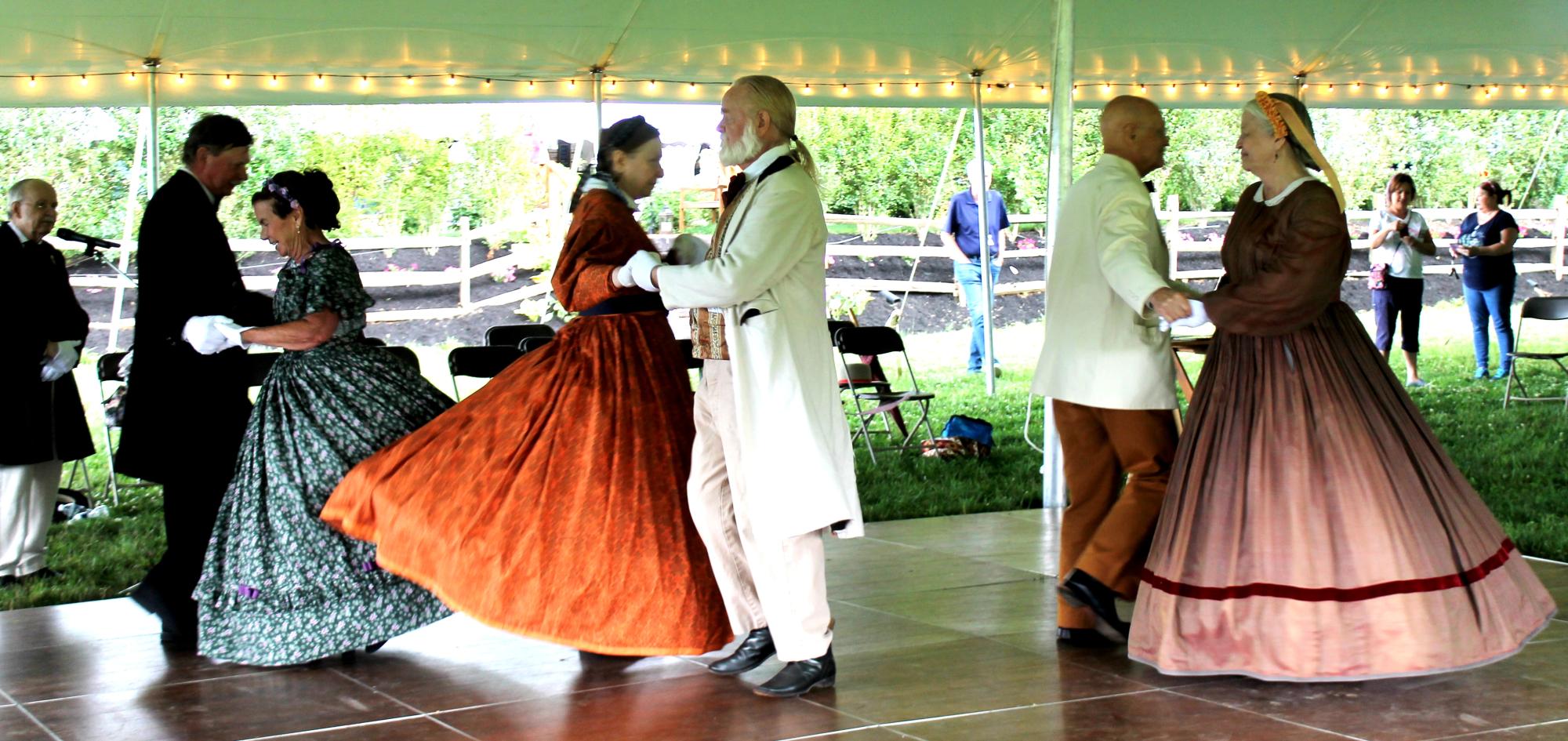 July 3, 2021, Saturday
Public Event, Free
CIVIL WAR DANCE DEMONSTRATIONS
White Chimneys, Gap, PA
August 14, 2021, Saturday
Private Event
CIVIL WAR DANCE
Gettysburg Campground
Gettysburg, PA
July 31, 2021, Saturday
Public Event, Free
BUCKTAIL REUNION DANCE
Duncannon, PA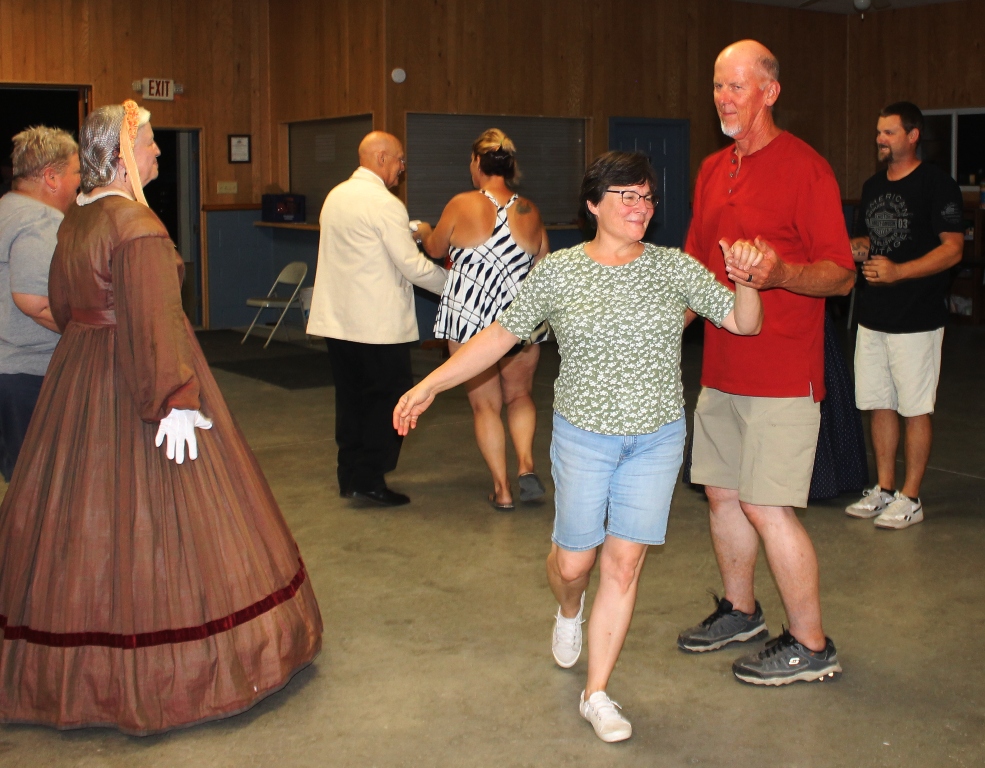 October 16, 2021, Saturday
Private Event for Reenactors
CEDAR CREEK REENACTMENT BALL
Middletown, VA
October 16 & 17, 2021, Saturday & Sunday
Public Event, Admission Fee
BELLE GROVE MANSION CIVIL WAR WEAPONS DISPLAY
Middletown, VA
October 31, 2021, Sunday
Public Event, Admission Fee
PARKESBURG VICTORIAN BALL
Parkesburg, PA
COMPLETED EVENTS IN RED TYPE
September 25, 2021, Saturday
Private Event
ADKINS FAMILY DANCE
Delta, PA
November 26, 2021, Friday
Public Event, Free
CHRISTMAS IN THE 1860s
CIVIL WAR DANCE DEMONSTRATIONS
AND CIVILIAN ARTIFACT DISPLAY
Gettysburg National Military Park Visitor Center
Gettysburg, PA
October 11, 2021, Monday
Public Event, Free
COLORS OF THE BLUE - UNION ARMY FLAG DISPLAY
Gettysburg National Military Park Visitor Center
Gettysburg, PA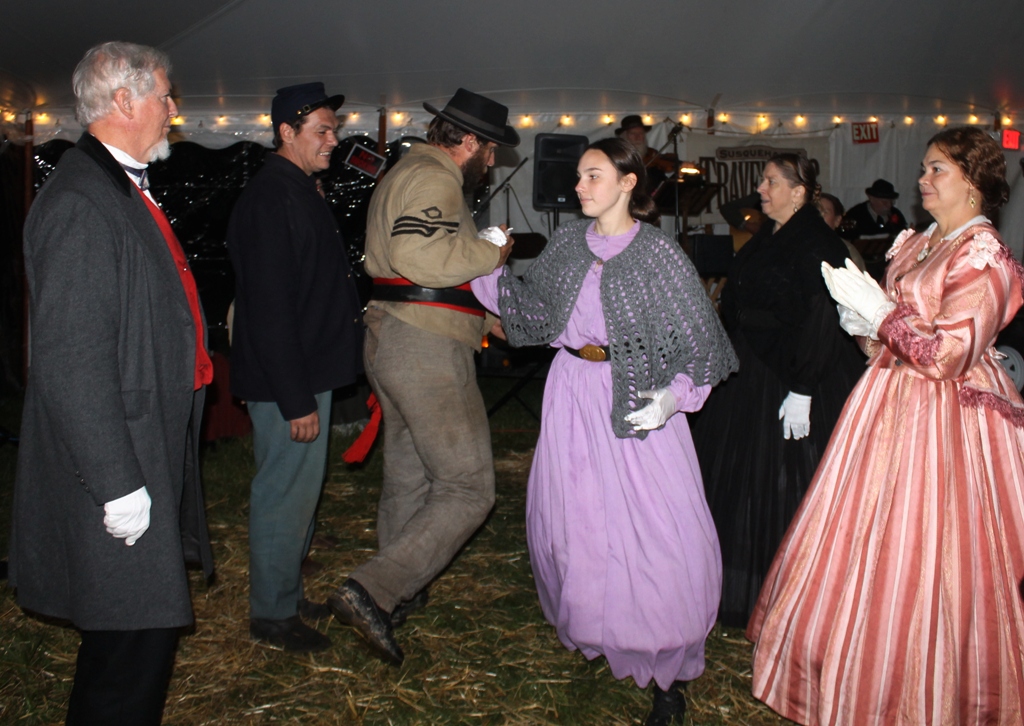 November 6, 2021, Saturday
Public Event, Admission Fee
COL. CUMMINS CIVIL WAR BALL
Somerset, PA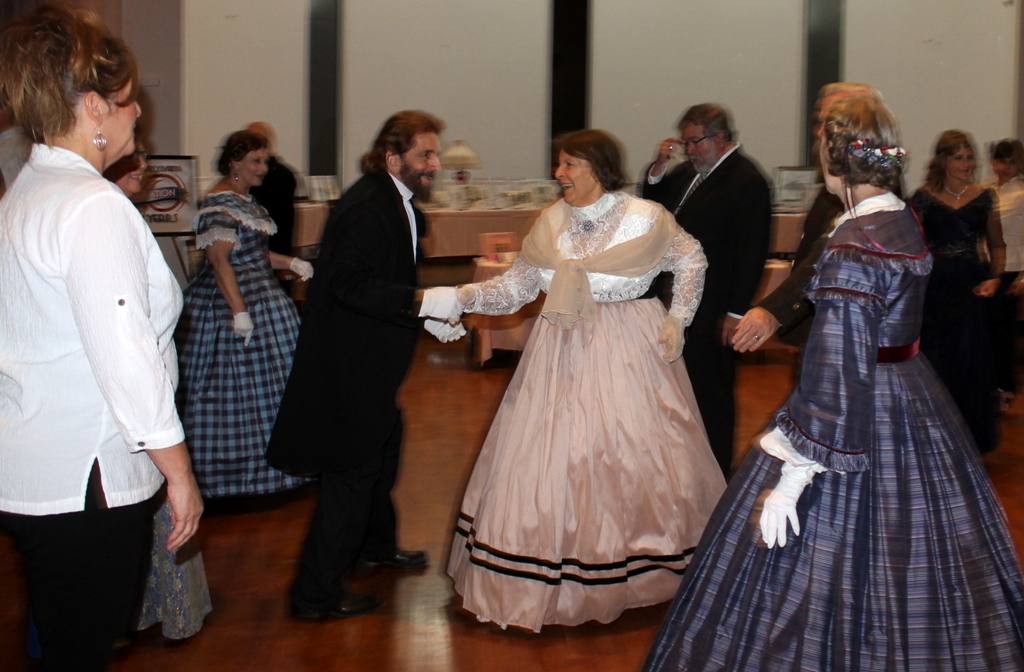 December 18, 2021, Saturday
Public Event, Free
DICKENS CHRISTMAS FESTIVAL
Audience participation Dances
Middleburg, VA