This schedule is subject to change. Confirm events before making plans to attend.
Events listed as "Public" are open to the general public. Some public events are free while others charge an admission fee. Some events require tickets to be ordered in advance ("Advance Reservations Required") while others sell tickets at the door ("Admission Fee"). Always check with event sponsors before planning to attend an event. Events that have the "Private Event" designation are restricted to members of specific organizations or invitees.
NOTE: Some event sponsors do not post information on events until shortly before the event.
NOTICE
As soon as we know of a change in our schedule
we will post it on this page.
Check back frequently as we add new events..
The Civil War Preservation Ball will not be held this year..
We are hoping to reschedule it sometime in 2023.
Stay safe and healthy.
March 5, 2022, Saturday, Private Event
COVENANT CHRISTIAN ACADEMY FAMILY CIVIL WAR BALL
Harrisburg, PA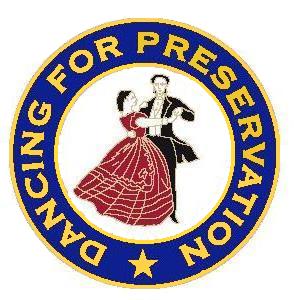 Civil War Dance Foundation
2 Westminster Blvd.
Camp Hill, PA 17011
Telephone 717-732-5330
Email: Contact@CivilWarDance.org
Copyright 2022 Civil War Dance Foundation.
Do not reproduce any text or photographs from this website without permission.
The Civil War Dance Foundation is a Pennsylvania nonprofit corporation, recognized by the U.S. Internal Revenue Service as a Section 501(c)(3) not for profit charity. The Foundation is also registered with the Pennsylvania Department of State, Bureau of Charitable Organizations. All contributions to the Foundation are tax deductible to the extent allowed by law. The organization's exempt purpose is to promote and advance educational, cultural, preservation, commemoration and performing arts programs related to the Civil War and Victorian eras.
February 19, 2022 Saturday, Public Event, Free
COLORS OF THE BLUE - FLAGS OF THE UNION ARMY DISPLAY
Gettysburg National Military Park Museum & Visitor Center
Gettysburg, PA

February 20, 2022, Sunday, Private Event
CWDF REHEARSAL
Completed events in
RED type
March 4, 2022, Friday, Private Event
COVENANT CHRISTIAN ACADEMY DANCE CLASS
Harrisburg, PA


Marc 27, 2022, Sunday, Private Event
CWDF Rehearsal
April 21, 2022, Thursday, Private Evet
ALLEN MIDDLE SCHOOL DANCE CLASS & CLOTHING TRY-ON
Camp Hill, PA
April 23, 2022, Saturday, Public Event, Admission Fee
DANCE DEMONSTRATIONS AT FAIRFAX HISTORY DAY
Fairfax, VA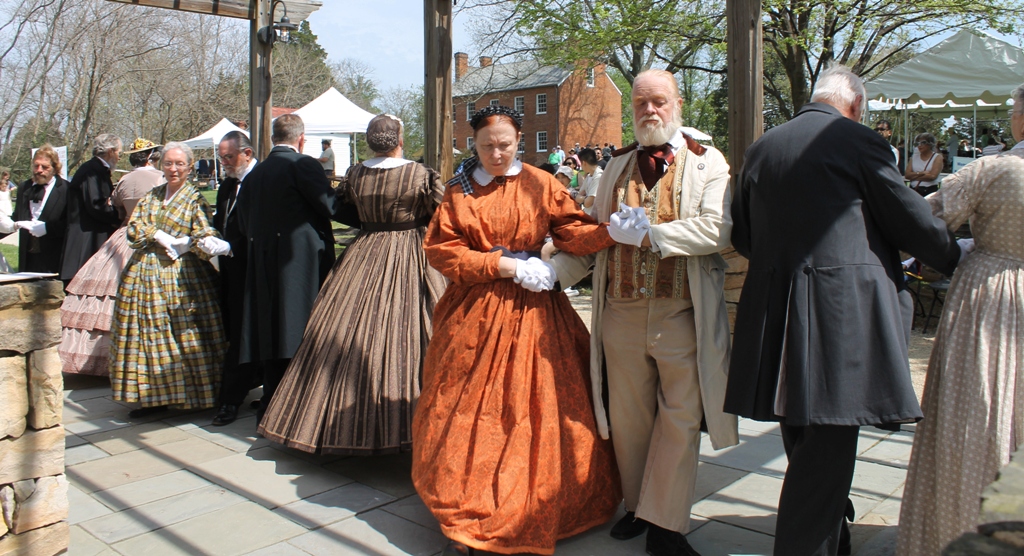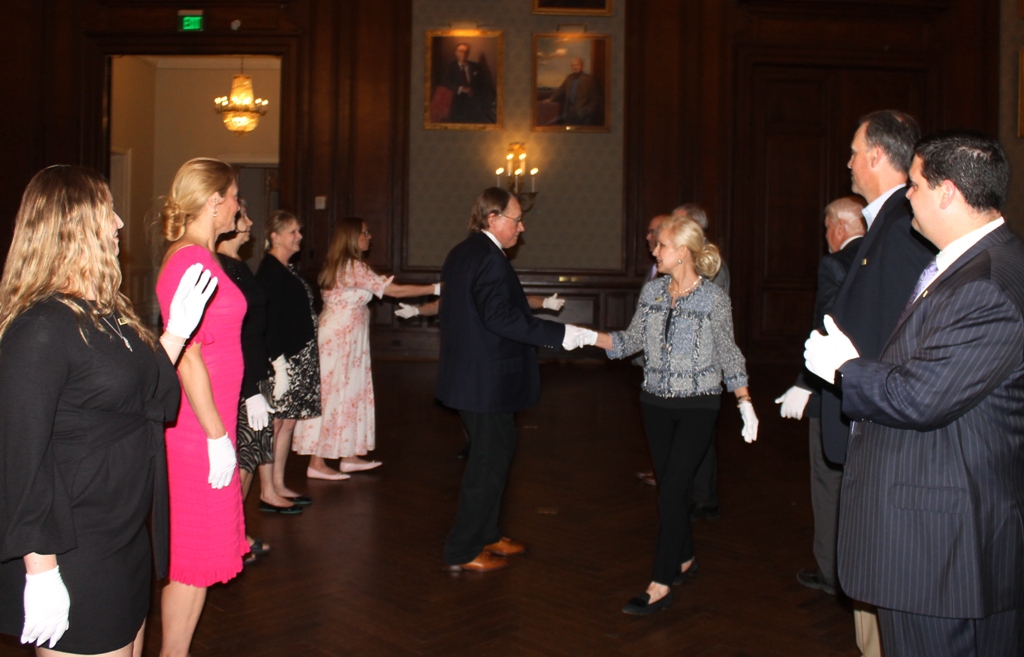 April 25, 2022, Monday Private Event
UNION LEAGUE DANCE CLASS
Philadelphia, PA
May 1, 2022, Sunday, Public Event, Free
FORT HUNTER GARDEN FAIRE DANCE DEMONSTRATIONS
Harrisbu, PA
May 9 & 11, 2022, Monday & Wednesday, Private Event
INFINITY CHARTER SCHOOL DANCE CLASS
Harrusburg, PA
May 20, Friday, Public Event, Free
PARKESBURG 150TH ANNIVERSARY DANCE
Parkesburg, PA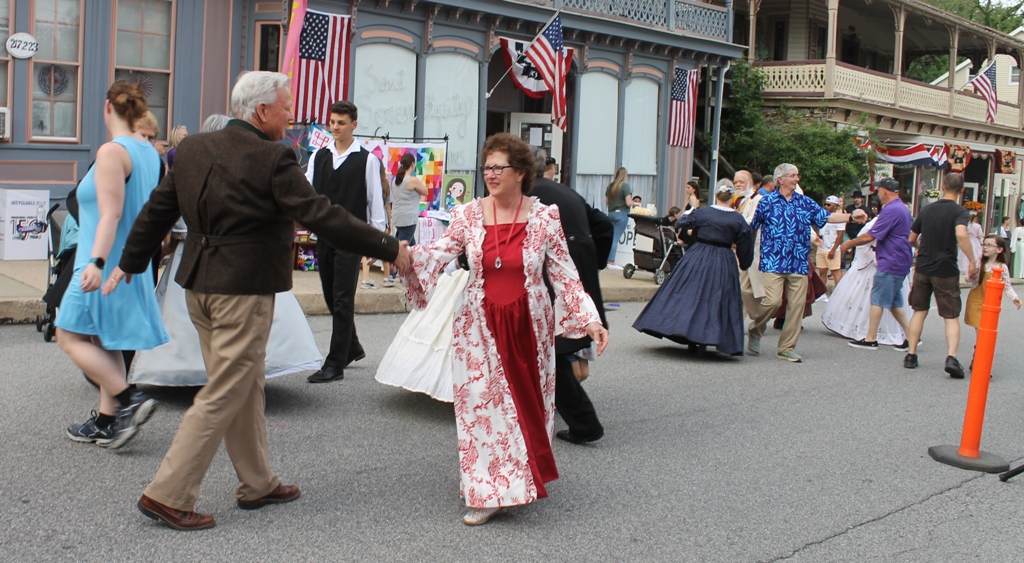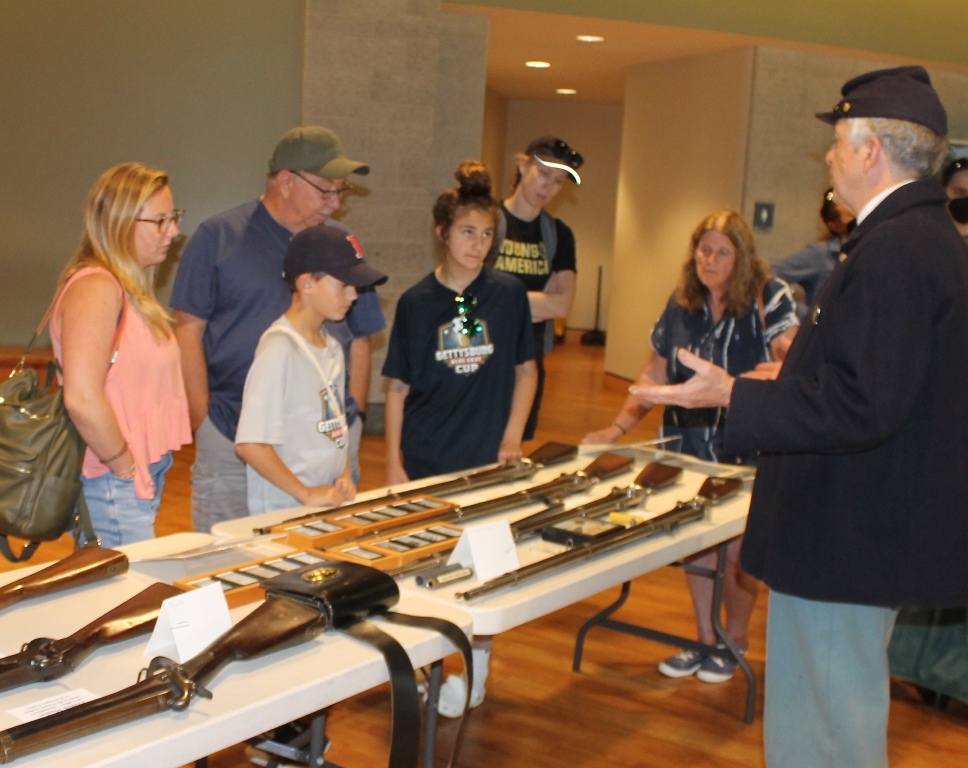 May 28, 2022, Saturday, Public Event, Free
"GUNS OF GETTYSBURG"
DISPLAY OF ORIGINAL CIVIL WAR WEAPONS
Gettysburg National Military Park Visitor Center
Gettysburg, PA
May 30, 2022, Monday, Public Event, Free
CIVIL WAR DANCE DEMONSTRATIONS
AND CIVILIAN & G.A.R. ARTIFACT DISPLAYS
Gettysburg Nationl Militay Park Visitor Center
Gettysburg, PA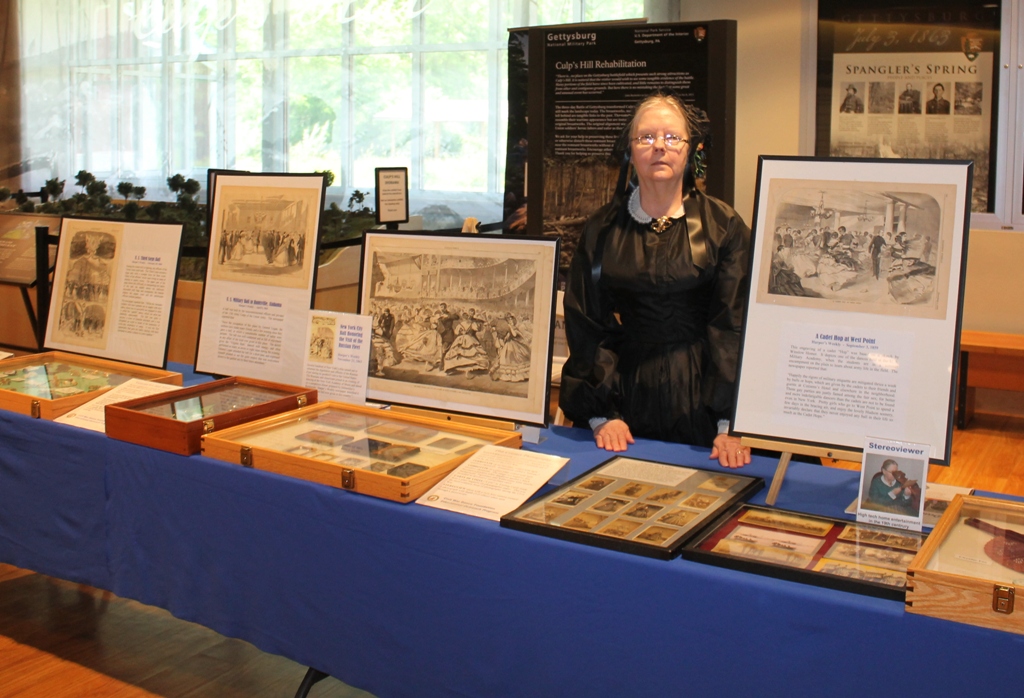 June 5, 2022, Sunday, Private Event
CWDF REHEARSAL


July 31, 2022, Sunday, Private Event
CWDF Rehearsal


August 3, 2022, Wednesday, Private Event
DAUGHTERS OF UNION VETERANS CONVENTION
DANCE DEMONSTRATION
Gettysburg, PA



August 13, 2022, Saturday, Public Event, Free
GETTYSBURG NATIONAL MILITARY PARK MUSIC MUSTER
DANCE DEMONSTRATIONS
Gettysburg, PA


October 15, 2022, Saturday, Private Event for Reenactors
CEDAR CREEK REENACTMENT BALL
Middletown, VA


November 5, 2022, Saturday, Public Event, Admission Fee
SOMERSET CIVIL WAR BALL
Somerset, PA


November 19, 2022, Saturday, Public Event, Admission Fee
NATIONAL CIVIL WAR BALL
The Original and Official Ball of Remembrance Day
Benefits Gettysburg National Military Park
Gettysburg, PA
November 25, 2022, Friday, Public Event, Free
CHRISTMAS IN THE 1860s
CIVIL WAR DANCE DEMONSTRATIONS
AND CIVILIAN ARTIFACT DISPLAY
Gettysburg National Military Park Visitor Center
Gettysburg, PA